The COVID-19 pandemic has significantly impacted travel and immigration to the United States. Please refer to this article for the most up-to-date information and links to official sources.
The United States has long been a top destination for international students worldwide, and it's not hard to see why.
Flexible curricula and diverse types of institutions offering higher education accommodate a wide range of students, allowing them to specialize in a variety of academic disciplines. Similarly for children, primary and secondary education institutions offer a wide range of options and most schools rank high in global measures of education.
EDUCATION
101
If you are moving to the U.S. and planning to pursue higher education or wondering about the school system for your children, here are a few essential facts and a quick guide to get you started.
How to compare U.S. schools with your home country
When choosing a school for your children, first pick from the three main options: you can send your child to a public school or private school, or educate them at home.
You can get a sense of the standard of education in the United States compared to that of your home country using the PISA assessment framework, a worldwide study by the Organisation for Economic Co-operation and Development (OECD). Using this tool, you can find out how the U.S. fares in many areas, including how well students perform in science and mathematics, or the size of performance gap between boys and girls. One piece of good news is that, compared to other countries, U.S. public schools score especially high in giving immigrant students the same educational opportunities as local students.
Many major cities and suburbs have international schools including the International High School of San Francisco in San Francisco, the Washington International School in Washington, D.C., the Lycée Français de Chicago in Chicago, and the Dwight School in New York City. These schools offer multilingual curriculum and allow students to take International Baccalaureate (IB) programs, a rigorous set of classes that require students to research and write university-level papers. Those college-level courses are similar to the Advanced Placement (AP) classes popular in American schools, however earning an IB diploma can give students a leg up when applying to international universities as AP test scores aren't universally accepted outside of the U.S.
Typically, American schooling starts at around the age of five or six with kindergarten, and runs for 12 consecutive years, split into elementary, middle, and high school. The school year starts from around the end of August or early September, through to the end of May or early June. The exact dates may differ by states and individual schools.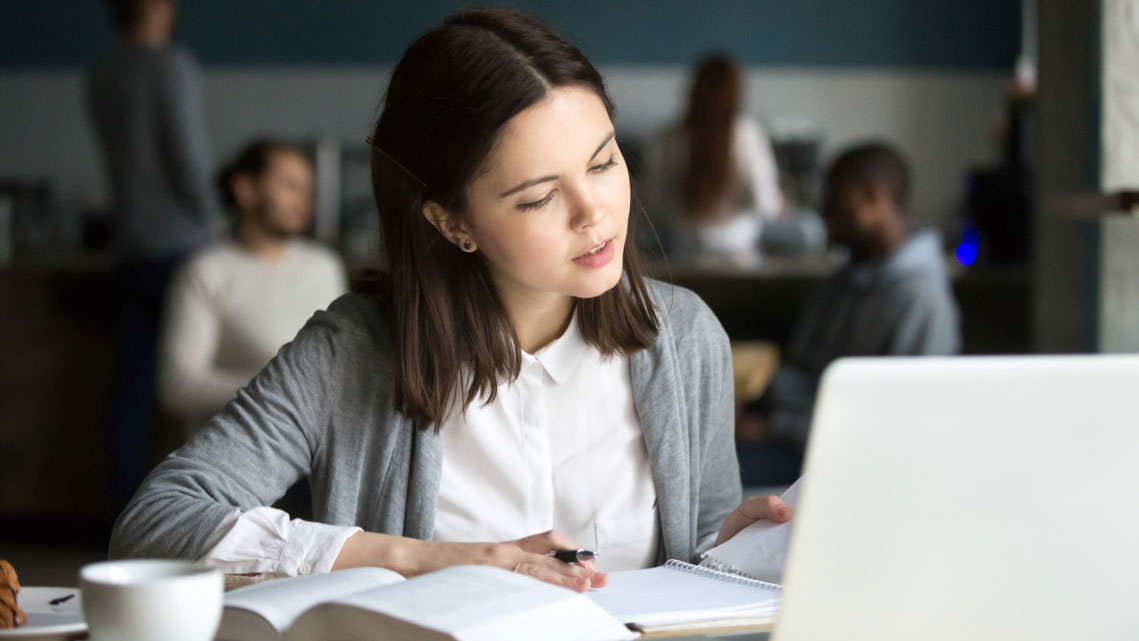 How to compare schools by states:
According to U.S. News' 2019 Best High Schools rankings, Massachusetts comes first with half of its schools ranking in the top 25% of the high school rankings. Maryland came in second, followed by California, Connecticut, New Jersey, and Florida.
Higher Education:
There are more than 4,500 accredited public and private institutions offering higher education in the US, according to the U.S. Department of State. These colleges and universities offer courses on a variety of topics, from liberal arts to physical sciences and engineering. Over the course of four years, students take a combination of "core" course related to the foundation of their degree, as well as "major" courses related to their specific area of study. One unique aspect of studying at American universities is the ability to take a number of elective courses in other subject areas, no matter how closely related to your main degree. This will allow students to combine their interests and obtain a tailored education.
Community colleges are another higher education option. They provide students with occupational training for certain jobs, or offer two-year associate degree programs, which students can later continue into an undergraduate degree elsewhere.
There are dozens of university rankings available, but the best way to identify your ideal institution is by looking at the programs, location, financial aid packages, and size that match your preferences. Websites like Cappex and Niche let you do a targeted search for universities based on where you want to go and how much you want to pay, as well as several other valuable metrics.
Universities and Colleges by Region:
The Northeast region has the largest concentration of highly selective schools in the country, ranging from small liberal arts colleges like Amherst and Middlebury, storied Ivy League schools like Dartmouth and Yale, and large research universities like Boston University (private) and the University of New Hampshire (public). Boston and New York City each contain several prestigious universities (Harvard; Columbia), as well as a collection of excellent public colleges (UMass Boston; City University of New York) that attract both local and international scholars.
The South has some of the country's best public research universities, including University of North Carolina at Chapel Hill, the College of Charleston in South Carolina, and Georgia Tech University in Atlanta. If you're interested in more rural surroundings and smaller student populations, Davidson College in North Carolina and Sewanee—also known as The University of the South—in Tennessee are both great options.
The Midwest is also dominated by large public research universities, with several states sporting exceptional state-run systems. The universities of Michigan, Wisconsin, Illinois, and Missouri all excel at different subjects including engineering, journalism, and business. There's also a diverse collection of small liberal arts colleges like Carleton College in Minnesota, Grinnell College in Iowa, and Kenyon College in Ohio.
The West has a massive collection of universities and colleges of all sizes. Stanford and Berkeley in northern California are two of the most well-known, but California's public university system is among the strongest in the country and has a large population international students. The University of Washington in Seattle, the University of Arizona in Tucson, and the University of Texas are all selective institutions in major cities, which make them popular choices for those coming from abroad. The Claremont colleges in southern California—Claremont McKenna, Pomona, Harvey Mudd, Pitzer, and the women-only Scripps—are a collection of exceptional liberal arts schools. Colorado College in Colorado Springs, CO, Rice University in Houston, TX, and Whitman College in Walla Walla, WA are also great choices for those looking to have a small-school experience.
What's the cost of school education?
Public schools for children are free. Private schools require tuition, on average about $10,000 a year.
Private schools in some cities tend to be significantly more expensive than others. In New York City, for example, the average tuition is $12,453 per year for private elementary school and $23,828 per year for high school. In Boston, the average tuition for high school is $29,824, whereas in Miami it is $15,530.
Universities are not free, and can cost up to $30,000 per semester, or $60,000 a year at some private institutions. Tuition fees at public universities, which are founded and subsidized by states, are almost always substantially lower than those required by private schools.
Depending on the college, international students can also be on the hook for additional fees. International student fees can range from $180 per year at Columbia to $1500 per year at Penn State University. Many state-run universities also charge significantly more for those that live outside the state borders—which of course includes international students. For example, California's UCLA charges just under $17,000 per year for state residents, while out-of-state students will fork over just under twice that to attend.
Your timeline:
Prospective international students often underestimate the amount of time required to apply to a university in the United States. Deadlines for submitting your application can be up to 10 months earlier than your intended starting date. That's why most people start their research and begin preparing their application about a year and half before the beginning of the school term.
Similarly, finding a school for your children can be a time-consuming process. Here's a rundown of what you need to do in preparation for your move.